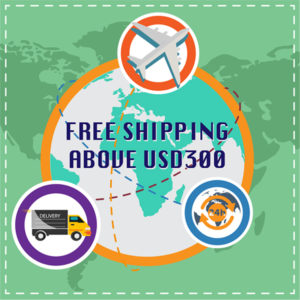 Bulwarke provides international air shipping no matter where you are. (except for PO BOX and restricted areas are not allowed). International air shipping is free for any purchases above USD$300.
Order processing time takes 1-5 business days before shipment.
Deliveries can take up to 1 week to 3 weeks.
When there's a promotion campaign running, deliveries can take up to 5 weeks (although this is rare).
Where applicable, we will provide you with a tracking number.
You can 'CONTACT US' or email friends@bulwarke.com for specific shipping times.
If you have any questions about your purchases, please contact us and will be happy to help!
Please note that, as per international standard, it is incumbent upon customers to pay all import and customs taxes, fees, levies, fines, and costs.
We will not be held liable in any way for the payment of import fees on any item.
It is, as per international standard, the customer's responsibility to ascertain whether customs or import costs will apply to them and, how they will pay it.
In the event that your shipping has been delayed, we will make every reasonable attempt to notify you via the contact details you provided us upon checkout.